'Why not a President from a tribal community'
05-May-2012
Vol 3&nbsp|&nbspIssue 18
Nationalist Congress Party (NCP) leader P.A. Sangma Friday pitched for a tribal candidate as the next president of India, saying that an appeal will be made to various political parties to support a candidate from the community.
He said that tribal leaders will meet here May 9 and would demand that a member of the community be the next president.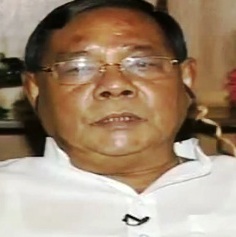 Sangma says no tribal has become President so far
"We will pass a resolution to appeal to political parties to support an adivasi (tribal)," he said.
Sangma, a former Lok Sabha speaker, however, said he was not a candidate himself.
"We are trying to meet the leaders of different political parties. After agreeing in principle, we will decide the candidate," he said.
Sangma did not directly answer a question if demand for tribal leader as president was his own or of the NCP.
"This is view of tribals of the country," he said, noting that no tribal has become president since the country became a republic and their population was more than 100 million.
Sangma said letters had been sent to Congress president Sonia Gandhi, BJP president Nitin Gadkari, Samajwadi Party supremo Mulayam Singh Yadav and Pawar to discuss the demand for making a tribal leader the next president.
Sangma's views appear to be at some variance with that of his party chief Sharad Pawar who had called for "agreed candidate" in view of the major political groupings not having numbers to get their own nominee elected as president.
The NCP chief has already met Congress president Sonia Gandhi over his party's support to a Congress candidate in presidential elections.
However, Pawar Friday refused to comment on the party's stance in the wake of names of Vice President Hamid Ansari and Finance Minister Pranab Mukherjee doing the rounds as probable Congress candidates, saying that no name had been officially conveyed to NCP. - IANS

Trending Now: