How Two Medical College Students Built a Multi-Crore Healthcare Brand Starting With Just Rs. 3 Lakh
Yousuf Khan
&nbsp | &nbsp
15-July-2023
Vol 14&nbsp|&nbspIssue 28
Two medical students, Anurag Shah and Akshay Parmar, in early 2010, while interning at KJ Somaiya Medical College in Mumbai, set up a medical tourism venture, Unihealth Consultancy Private Limited.

Established with an initial investment of only Rs. 3 lakh, the company has made giant strides and today, provides medical services to 100,000+ patients every year at their flagship 'UMC Hospitals' and 'Unihealth Medical Centres' in Uganda, Nigeria and Tanzania.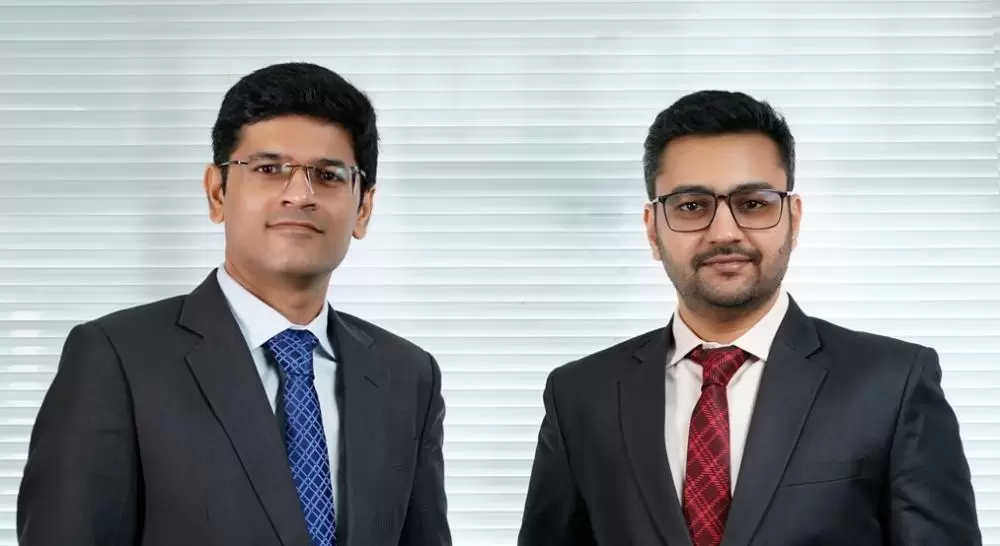 Dr. Akshay Parmar (left) and Dr. Anurag Shah, founders, Unihealth Consultancy Private Limited (Photos: Special Arrangement)

"In line with our vision to make healthcare accessible to all, we soon plan to launch a 100-bed tertiary care hospital in Tanzania," reveals Akshay. The extraordinary journey of these two 36-year-old doctors is a story of entrepreneurship, innovation and initiative.
In Fiscal Year 2022-23, UniHealth registered a consolidated turnover of Rs. 43 crore with a Profit after Tax (PAT) of Rs. 7 crore. With an average Year-on-Year growth of more than 20% over the last three fiscals at an EBIDTA exceeding 30%, the Company soon plans to go public with an IPO to raise funds for its next phase of expansion.
Founded with a small team of only five including themselves, UniHealth has burgeoned into a 500+ member strong workforce, with presence in four countries on two continents.
The duo's entrepreneurial spirit was evident even during their college days. As Anurag recounts, "The first time that we partnered was when we jointly began investing money in the stock market...we would research and brainstorm as to when and which stock we needed to invest in together. That is how gradually our friendship strengthened."
Starting with just a few thousand rupees per week, the two friends managed to create a respectable investment portfolio.
"We started investing in 2006 and kept it up until 2008. In those two years, we invested around Rs. 2.5 lakh from our savings, an investment that over time grew into a portfolio of around Rs. 10 lakh. In 2008, during the final year of our academics, we stopped investing to focus on our studies," shares Akshay.
The young doctors, originally aspiring to pursue surgical fields, found themselves fascinated by a business idea in early 2009, a path that would enable them to forge a lifelong partnership.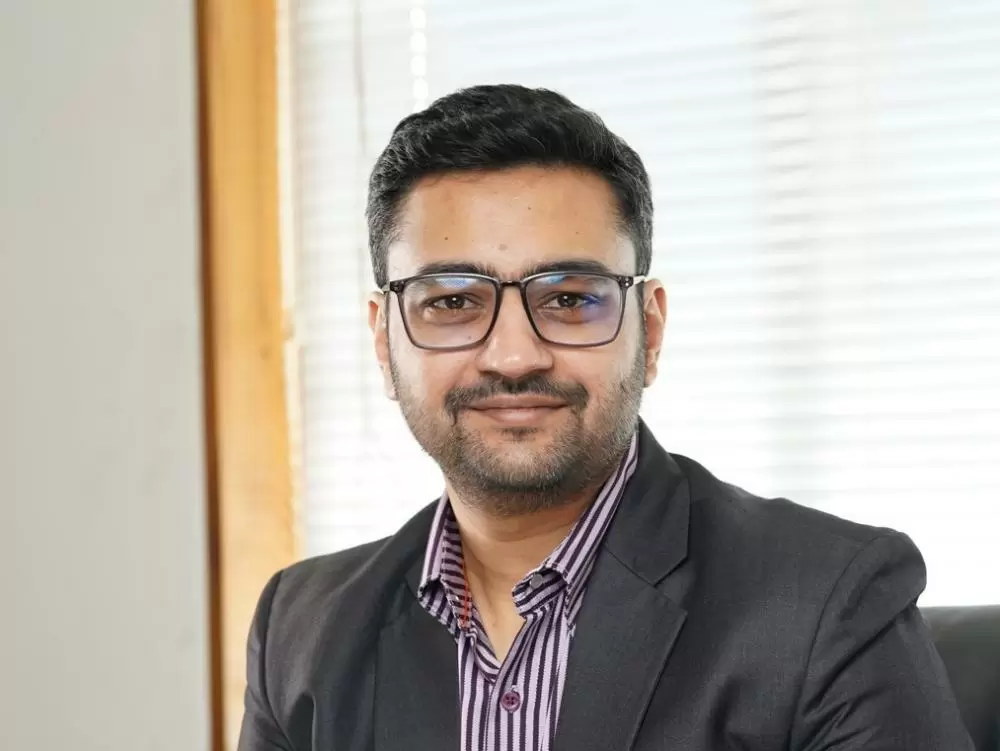 Between 2013 and 2016, Anurag toured more than 25 African countries to gain insights into their healthcare systems

"Challenges were many. No prior experience of starting a business, let alone managing it; no educational knowledge to understand the finer details related to financial management; the challenge to convince our families of our decision," recalls Akshay.
"The biggest challenge though, was to first convince ourselves to stand by our decision and take the most important first step forward. The first step was indeed difficult. But it was the beginning of UniHealth."
With a vision to make healthcare accessible to all, they ventured into medical tourism. The aim was to facilitate services for international patients seeking treatment in India.
"Patients travelling from less developed countries to India for treatment services have to manage several aspects of their trip, be it arranging hospital appointments, treatment schedules, accommodation, visa applications or language translation. These processes can be daunting for patients," shares Anurag. "This is where we came in, facilitating the procedures to ensure a hassle-free medical journey for patients visiting India."
The company earned revenues of Rs. 5 lakh in the first year and grew it to Rs. 70 lakh by the second fiscal. This success motivated the young entrepreneurs to expand the business further.
UniHealth made significant strides in 2013 by partnering Ethiopian Air to launch a unique medical travel program. This partnership benefited patients by providing a one-stop solution for their medical travel requirements while allowing UniHealth to instantly expand its footprint across multiple African countries.
Between 2013 and 2016, Anurag toured more than 25 African countries, in order to gain insights into their healthcare systems.
With time, the duo's vision extended to setting up healthcare facilities across Africa and make specialty services accessible in these countries. This gave birth to the first Unihealth Medical Centre in Tanzania in 2016 followed by the setting up of UMC Victoria Hospital and UMC Zhahir Hospital in Uganda and Nigeria respectively in 2017.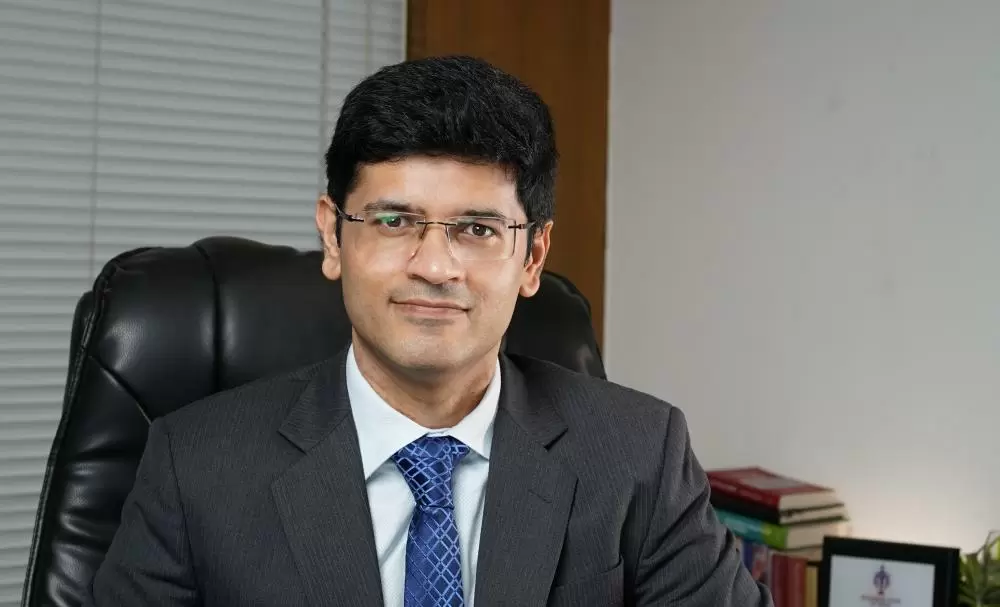 Akshay reveals that they have plans to set up a medical consumable manufacturing unit in Tanzania
What started as an idea in 2009 has now become a leading healthcare provider, with a combined capacity of 200+ beds under the flagship 'UMC Hospitals' brand.
In 2019, the Company expanded its portfolio to extend consultancy services to help plan and execute healthcare projects globally.
At present, UniHealth is providing its services to projects with a combined capacity exceeding 1,000 beds in multiple countries across Asia and Africa.
The COVID-19 pandemic, while a challenge, also proved to be an opportunity. UniHealth ventured into the export and distribution of pharmaceuticals and medical consumable products, becoming an authorised distributor for leading Indian manufacturers, further strengthening its presence in the industry.
Akshay reveals the future plans of the Group. "We plan to venture into health-tech and enhance the accessibility of healthcare services in underdeveloped countries. We have also earmarked investments to be made into setting up of a medical consumable manufacturing unit in Tanzania, aimed at reducing the dependency on imports for critical medical supplies in the region."
While Anurag remains single and relocated to Uganda in 2017, Akshay continues to stay in Mumbai. He married Mayuri in 2013. The couple has two sons, Aaryan and Dhruv. - ©
TWL

Trending Now: